Donkeyboner lives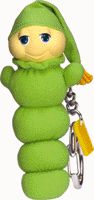 Back to the ole blogging board.
Schmears
. It's been a
harrowing
past few weeks, but I can finally see a light at the end of the tunnel. Or is that just my
glow worm?

Today is
election day
...and I've decided to keep the tele off all day, and wake up in the morning with a surprise. Honestly...at this point...I'm tired of the bullshit commercials, fake stories,
uberliberal media
, etc. I need a break. So what did I rent to pass the time tonight?
The Passion of Christ
. Yep. Haven't seen it. Haven't been to church in a while. Jesus is my
homeboy
. Seriously.
Today is November 2, which means I have exactly 39 days left in
prison
College Station
. And after losing the
Battle of the Brazos
this past weekend, I'm not too sure it can come any sooner.
This morning my partner at work couldn't wait to show me her new
tattoo
of some flowers (looked like hibiscus) on her outer calf. She proceeded to tell me that she won a
gift certificate
to a tattoo parlor last weekend at the
local demolition
derby
contest. Which only further proves my point that fat, white, female hicks love tattoos. It's her 4th one. The one on her back used to be a
lizard
...but she grew a bit...and now it looks as if it were done by
Picasso
. Seriously...tattoo's =
worst idea evs
.
One of the most uncomfortable moments shared between two men: getting fitted for a suit. Don't they have a machine that can do that shit yet?
Well...apparently ol'
Ben Affleck
needs someone to pin his recent series of unfortunate events on. Lord knows any man in his right mind would never make such terrible decisions in his own right. I don't even know how
Kevin Smith
stuck with this guy for so long in the first place. Hey Ben...do us all a favor and take you and your
hair plugs
out of Hollywood for life.
Supposedly
Jamie Foxx
and
Colin Farrel
are in talks with producer
Michael Mann
to shoot a new
Miami Vice
movie. Speed boats,
pink shirts
, white shoes, Flock of Seagulls...so titties.
Jeffery Jones
, the actor who played
Mr. Rooney
on
Ferris Bueller's Day Off
, will be
doing some time
for playing too much
late-night-sneaky-uncle
with a teenage boy. Made the dude dress up as a cowboy, sailor, indian (insert random village people garb here), and took pics of the kid touching himself. What a creep. Lock the dude up in Chino. "8 year olds, dude. 8 year olds."
Lucian Freud
, grandson of
Sigmund Freud
, has painted a
nude portrait of a pregnant Kate Moss
. The auction is anticipated to bring in over 3 million dollars.
See painting below
.
And with that I'm off to go pick up my suit from the tailor. No funny business this time, I hope.